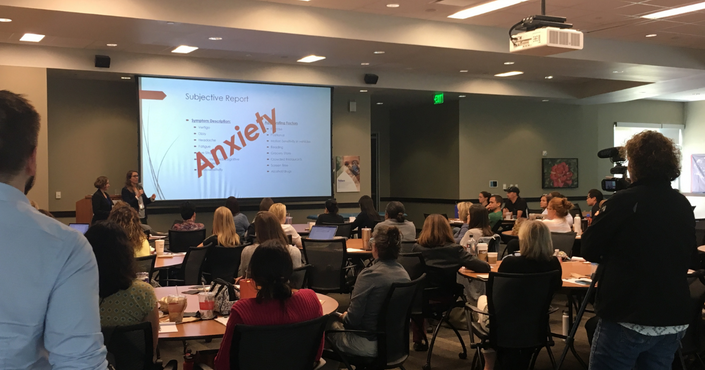 Concussion Health Summit Sessions
The Concussion Health Summit delivers a unique opportunity for you to connect with world-renowned experts in concussion management! As we demonstrated the last three years, our Summit will be a unique interactive educational initiative that empowers progressive healthcare professionals to learn more about collaboratively setting the gold standard in best practices concussion care.
Objectives
At the conclusion of the Summit, you will be able to:
1. Understand the role of history in concussion management regarded from an earlier and more traditional perspective to the contemporary point of view to aid in the development of better strategies in the future.
2. Utilize exercise intolerance as an objective biomarker of the physiological dysfunction after sport-related concussion.
3.. Recognize other potential symptoms generators than exercise intolerance (e.g., cervical, vestibular, oculomotor, mood, or migraine disorder) that could be contributing factors to a delayed recovery post-concussion.
4. Identify potential pre-existing conditions that could be risk factors for postconcussion-related headaches.
5. Recognize new approaches in headache management in the concussion athlete.
6. Understand the impact of head trauma on both focal and ambient processes that result in visual and balance impairments.
7. Recognize the role of neuro-optometric rehabilitation as an effective tool to address visual dysfunction post head trauma.
8. Implement the most effective stepwise approach to a full return to activity based on monitoring symptoms and performance in the pediatric population.
9. Recognize existing ascending levels of educational support for students with a concussion as they return to school to promote robust and positive outcomes.
10. Recognize the benefit of a new concussion assessment tool that evaluates more specific symptoms that may reflect clinical profiles and inform better clinical care following head trauma.
11. Identify rehabilitation strategies to treat vestibular and ocular motor deficits post-concussion.
12. Recognize basic intervention strategies for the cervical spine and how and when to initiate treatment post-concussion.
13. Utilize evidence-based clinical practice guidelines for the wide spectrum of patients who have experienced a concussive event.
14. Identify specific clinical tests to utilize following a head and neck pathomechanical event to differentiate between symptoms due to a concussion and cervical injury.
15. Recognize the various clinical trajectories post head trauma and how to implement findings into targeted therapies to address persistent symptoms after concussion.
---
Continuing Education Credits
16 hours of continuing education credit will be available for Physical Therapists, Physical Therapist assistants, Occupational Therapists, and Athletic Trainers. 360 Neuro Health is approved by the Board of Certification, Inc. to offer continuing education to Certified Athletic Trainers.
360 Neuro Health Institute (BOC AP# P8749) is approved by the Board of Certification, Inc. to provide continuing education to Athletic Trainers. This program is eligible for a maximum of 8 EBP Category hours/CEUs. ATs should claim only those hours actually spent in the educational program.
This activity has been approved by the Texas Board of Physical Therapy Examiners for 16 CCUs for PTs and PTAs.
The following states may accept Texas course approvals:
– Alaska, Arizona, Georgia, Idaho, Kansas, Kentucky, Mississippi, North Carolina, North Dakota, Pennsylvania, Rhode Island, South Carolina, Tennessee, Utah, Virginia, Wisconsin, Wyoming
The following states do not require CE:
– Hawaii, Indiana, Maine, Massachusetts, Michigan
The following states do not pre-approve – must meet board requirements:
– Connecticut, Iowa, Missouri, Montana, Nebraska, New Hampshire, Oregon, Washington
Professionals not listed above will assume responsibility for gaining continuing education/competency approval through their specific licensing boards or professional accreditation agencies. CEU Certificates will be issued by the 360 Neuro Health Institute and available after attendees have completed the post-test and evaluation form.
Please note: Continuing education credits are only available with the Premium Pass

Your Content
Your Concussion Health Summit Sessions Hub
Available in days
days after you enroll
Educational Session 1
Available in days
days after you enroll
Educational Session 2
Available in days
days after you enroll