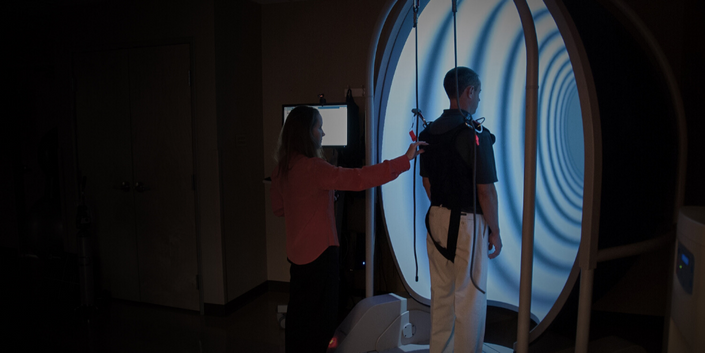 Clinical Use of Computerized Dynamic Posturography
Utilize Information from this Webinar to Design Specific and Targeted Treatment Programs for Optimizing Therapy Outcomes
You're Invited!
Enroll today and join us for the webinar, Clinical Use of Computerized Dynamic Posturography, presented by Shelly Massingale, PT, MPT. The webinar recording is available now and has been approved for 1 hour of continuing education credits in select states for physical therapists, physical therapist assistants, and occupational therapists as well as athletic trainers. Click here for more details.
Description
What makes balance treatment so challenging?
The balance system is complex, requiring integration of sensory information from the somatosensory system (joints and muscles), the visual system, and the vestibular system (inner ear) by the central nervous system to maintain safe postural control. Disruptions of this intricate system can result in a balance problem, and the situation can be complicated if there is disruption in more than one part of this neural network. In addition, patients' adaptive responses vary widely and can result in a variety of clinical presentations, including the severity of impairments among individuals and their road of recovery. A one-size-fits-all approach to treating these complex problems is not likely to produce optimal results. With this complex system, there is a risk of missing something in the evaluation, leading to ineffective treatment, patient frustration, diminished reputation, reduced referrals, and other negative consequences. Specialized care is not easy, but the rewards for a successful program with good outcomes can be significant.
How does specialized balance care address these problems?
The process starts with a comprehensive assessment using the best available tools - both clinical and computerized. A proper evaluation begins with a thorough intake of symptoms and past medical history followed by a neurological examination that includes assessment of sensory and motor systems. Treatment plans that focus on discrete, measured impairments are more efficient and more likely to produce optimal results. Objective data to guide the patient's care plan can also be used to monitor progress, customize treatment, document effectiveness, and add to patient motivation. Outcome studies have established that a customized approach results in better outcomes than general approaches.
Does this limit your practice?
Balance issues touch a wide variety of patient groups. Successful balance centers will attract referrals from sources looking for help with more complex patient problems (neurologic, geriatric, vestibular, and more). A track record of success with challenging patients can be the foundation for growth. With increased attention to concussion in contact sports, there is a developing need for managing patients who have sustained a concussion. The additional training and clinical systems used for balance can also be applied to managing patients with concussion, and that represents a growth opportunity to attract an even larger population.
Objectives

By the end of this webinar, you will be able to:
Explain how sensory inputs into the central nervous system influence motor outputs to maintain balance
Recognize the role of computerized dynamic posturography (CDP) to identify sensory and motor impairments that affect balance
Utilize impairment findings from the CDP to design specific and targeted treatment programs for optimizing therapy outcomes
Course Curriculum
Getting Started | Webinar Hub
A Review of the Major Components of Balance
What is Computerized Dynamic Posturography (CDP)?
CDP Testing: An Abnormal Sensory Organization Test (SOT)
CDP Testing: An Abnormal Motor Control Test (MCT)
Transitioning Abnormal CDP Results into Quick Training on the CDP
Question & Answer Session
This webinar is brought to you by...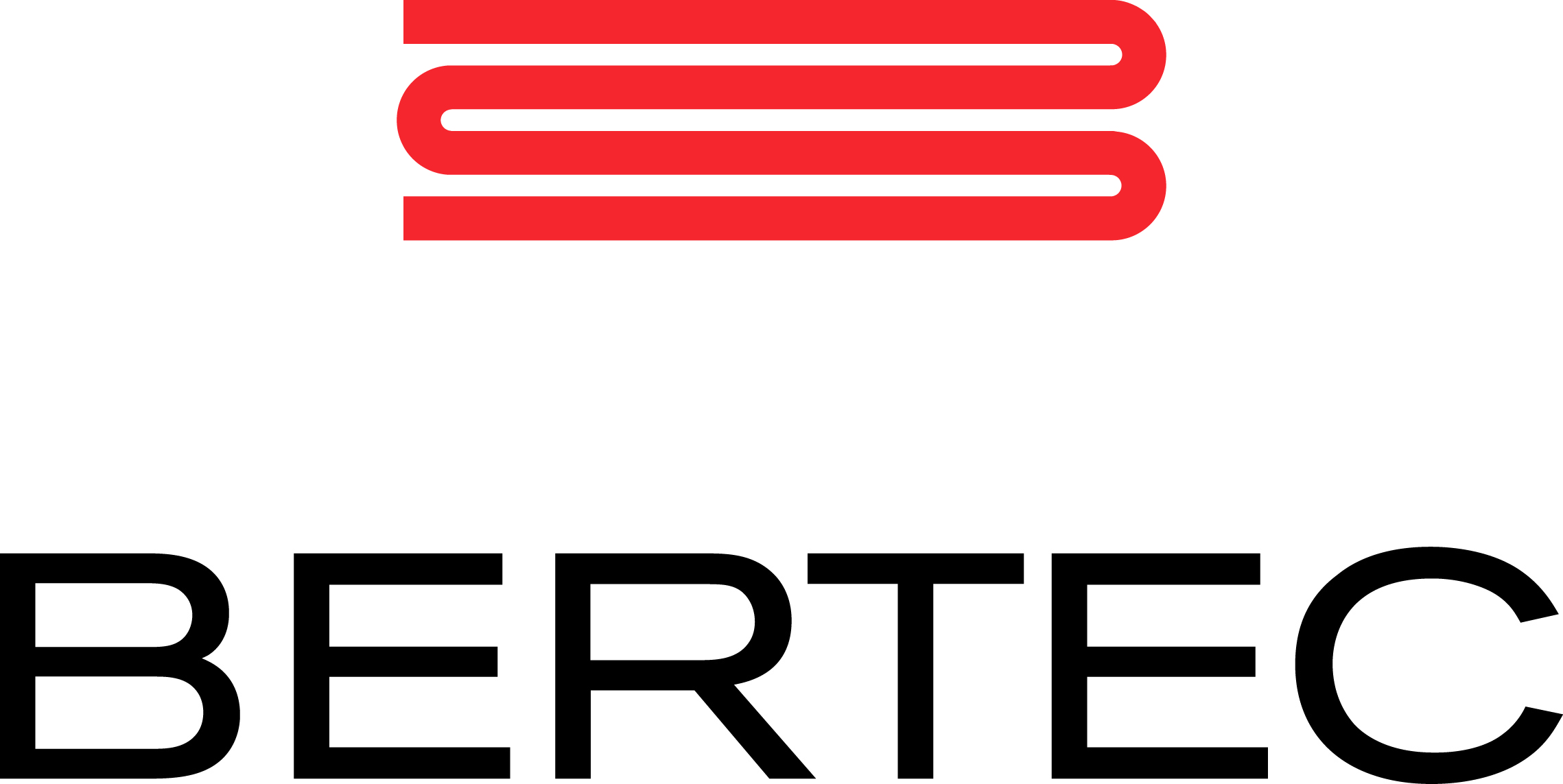 Bertec's products have represented a legacy of excellence in biomechanics for over thirty years. In addition to helping clinical teams serve the needs of patients with advanced solutions like dynamic posturography and immersive virtual reality, Bertec's technology is used worldwide by professional sports organizations and leading academic research institutions.
Bertec's products include:
- Computerized Dynamic Posturography (CDP/IVR) system is used to provide the gold standard in balance evaluation protocols to isolate and quantify impairments that contribute to a balance problem. The CDP system incorporates Immersive Virtual Reality in its distinctive dome, using computer-generated visual stimuli both for assessment and unique training environments.
- Bertec Vision Advantage (BVA) is designed to evaluate vision problems resulting from head movement that can complicate balance performance by identifying dysfunction in the vestibular ocular reflex (VOR) per the Dynamic Visual Acuity (DVA) Test. And it measures the head velocity, axis, and direction where visual accuracy breaks down per the Gaze Stabilization Test (GST).
- Portable Essential is a simple, portable, and highly sensitive balance assessment solution suitable for any environment, including community outreach, satellite offices, and high-volume screening applications. The wide variety of additional rehab tools make this product part of a comprehensive solution that fits in any clinic.
- COBALT is a balance test for athletes. COBALT can be used as part of a concussion screening and management program by providing an objective measurement of balance control when relying on visual, somatosensory, and vestibular demands.
Used by athletic trainers, physical therapists, and other professionals working to understand the movement of the human body, Bertec's tools help athletes and patients to meet their performance and rehabilitation goals. Learn more
Faculty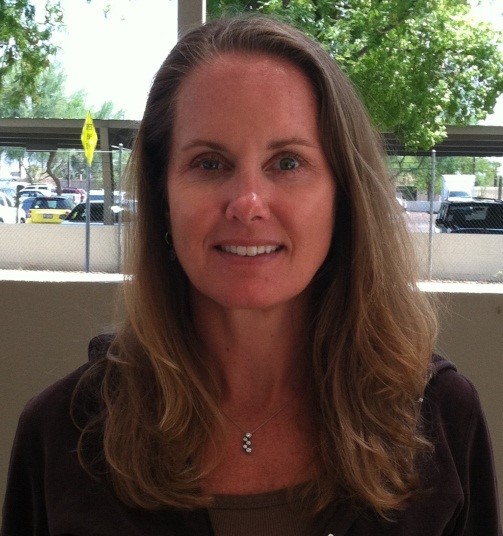 Shelly Massingale, PT, MPT is the Senior Clinical Manager of the Banner Concussion Center. She is a Physical Therapist and is a specialist in vestibular and balance therapy. Shelly has been practicing physical therapy in the Outpatient Neurological setting for the past 18 years. She graduated from Pepperdine University with a Bachelor of Science degree in Kinesiology and continued her studies at the University of Southern California and graduated with a Master's Degree in Physical Therapy. She began working in the outpatient department at Good Samaritan Hospital in September 1996. Since this time, she became certified in vestibular therapy from Emory University in March 2003 and was Advanced Certified at Emory University in August 2007. Over the years, she has developed skills in both vestibular therapy and in neurological rehabilitation.
Shelly has been the Senior Clinical Manager with the Banner Concussion Center since its opening in April 2013. Since this time, she has been treating mild traumatic brain injury and post concussive syndrome from sports related injuries, motor vehicle accidents and all other types of injuries that cause mTBI. Shelly has recently authored two chapters in an upcoming book titled Quick Questions in Concussion which is scheduled for release in early 2015. She has lectured and trained therapy students as well as therapists on current treatments for concussion/mTBI. She is also involved in research regarding balance testing for athletes who suffer from mTBI.

"Overall, in combination with a comprehensive intake of symptoms, a review of past medical history, a thorough bedside examination and if indicated a battery of vestibular diagnostics, computerized dynamic posturography is an effective tool for assessment and treatment for patients with dizziness and/or balance problems."
- Shelly Massingale, PT, MPT, Instructor
Frequently Asked Questions
When does the webinar start and finish?
The course starts on date, day and time and you will have lifetime access to the content.
How long do I have access to the content?
How does lifetime access sound? After enrolling, you have unlimited access to the content for as long as you like - across any and all devices you own.