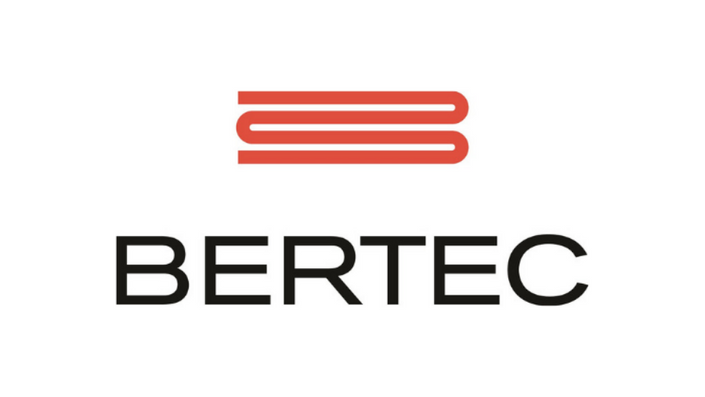 Bertec - Virtual Exhibit
Bertec elevates the clinical standard with superior design concepts and innovative technologies built on over thirty years of excellence in biomechanics.
About Us
Bertec's products have represented a legacy of excellence in biomechanics for over thirty years. We provide solutions founded in accuracy and precision. Our engineering is trusted worldwide to enable a deeper understanding of human movement.
Bertec helps clinical teams to serve the needs of their patients with advanced solutions like dynamic posturography and immersive virtual reality. By continually deepening our collective knowledge of biomechanical measurement and testing, we advance the effectiveness of its clinical application in balance and mobility.
Providing reliable tools for the assessment and training of balance and mobility, Bertec's products allow clinicians to customize and target therapy, resulting in greater patient motivation and optimal patient outcomes.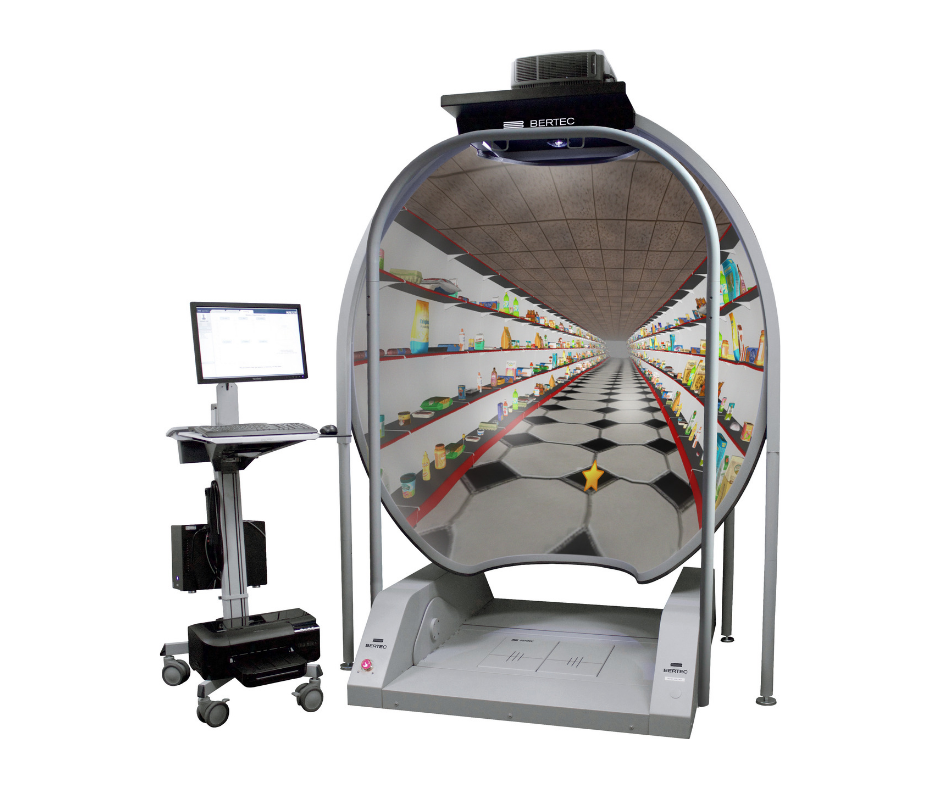 CDP/IVR

Bertec's Computerized Dynamic Posturography (CDP/IVR) combines immersive virtual reality with high-sensitivity dual-balance force plate capabilities. Developed in partnership with Dr. Lew Nashner (founder and former-president of Neurocom) to be the next generation of his pioneering work in dynamic posturography, the CDP/IVR replicates a visual environment in an immersive setting to enhance assessment and training of balance and mobility issues.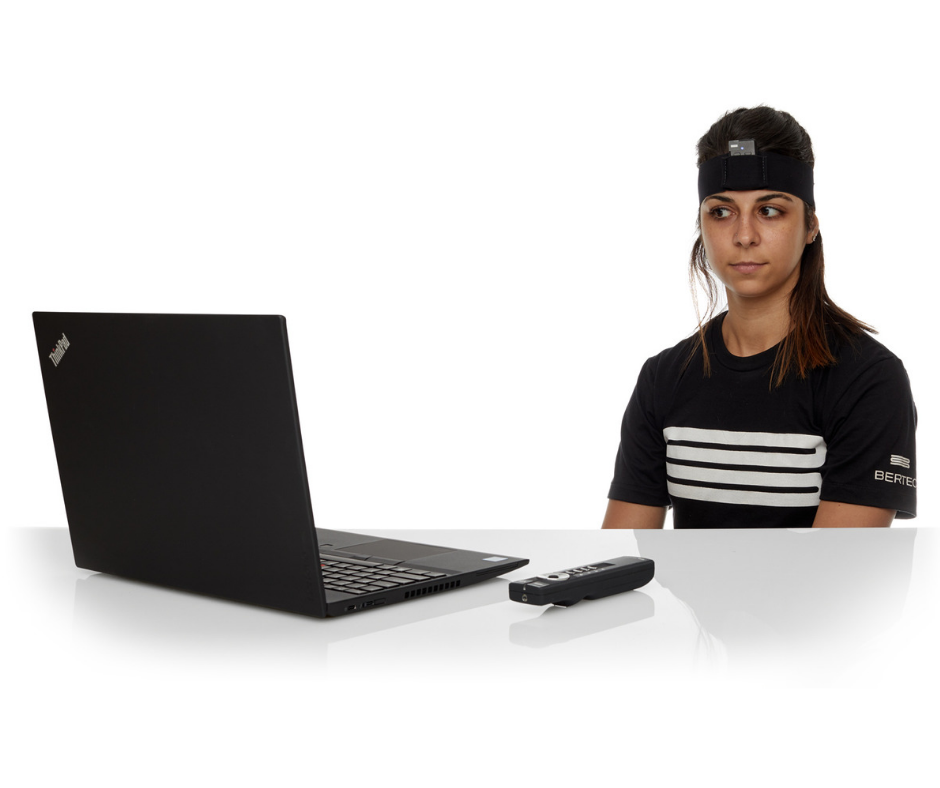 Vision Advantage
The Bertec Vision Advantage (BVA) is a wireless clinical assessment of the vestibular ocular reflex (VOR), which stabilizes our vision during head movements. Impairments of the VOR can result in movement-related dizziness and/or balance problems. The data also establishes an objective baseline, making it easier to monitor and document patient progress.
Portable Essential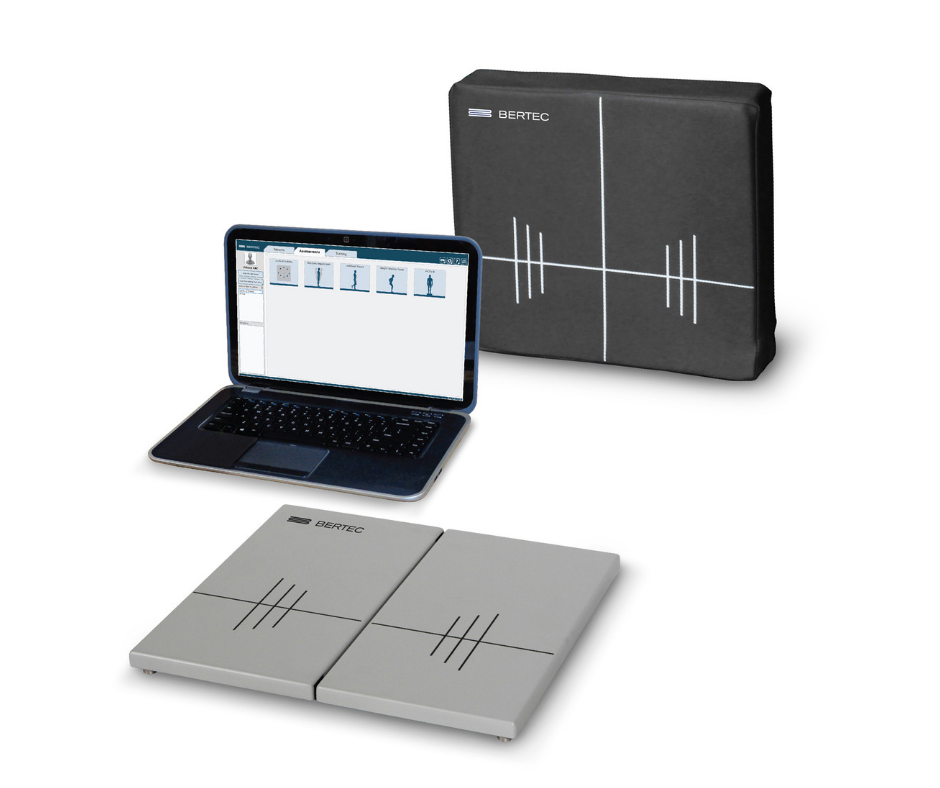 Bertec Portable Essential™ is a simple, portable, and highly sensitive balance assessment solution suitable for any environment including community outreach, satellite offices, and high-volume screening applications. The wide variety of additional rehab tools make this product part of a comprehensive solution that fits in any clinic.
Ready to learn how we can support your work?
For more information, contact Bertec at 614-543-8099 or by email at [email protected]

Visit our bertec.com to learn more.