Our Philosophy
We believe in education. It is a critical component of all points of patient care. Education helps patients make informed decisions. Education creates trust. Education promotes engagement. Education improves outcomes.
We believe in outcomes. Measuring outcomes is another important component of best practices because you determine the effectiveness of therapies as well as education – if you don't measure it, you can't monitor it.
We believe in community. By partnering together, we can provide a sharing of knowledge and support for questions we all have in common. Being an expert is not only about knowing the content but also recognizing what we don't know. To become aware of what we don't know requires communication and collaboration with others.
About 360 Neuro Health

360 Neuro Health provides the Visual Vestibular Functional Integration Toolbox (V2FIT), a digital toolbox with high-quality education & training, tools, digital marketing, practice management, & ongoing community support.
Our educational committee includes a variety of expert medical professionals in the areas of: neuro-otology, neurology, neuro-ophthalmology, psychiatry, primary care, physical/occupational therapy, audiology, neuro-optometry, and psychology.
We are headquartered in Austin, Texas. We coordinate our clinical training with 360 Balance & Dizziness Center, which provides advanced and comprehensive diagnostic testing, specialized vestibular therapy, post rehabilitation programs and a support group for individuals suffering from dizziness, balance, and hearing disorders.
---
Founders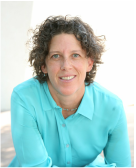 Bridgett Wallace, PT, DPT, CCVT
Co-Founder, Clinical Education
Bridgett is Co-Founder and Director of Clinical Education at 360 Neuro Health. She has a doctorate of physical therapy and holds a competency-based certification in vestibular rehabilitation. She has been treating patients with dizziness and balance disorders for more than 15 years and is the founder and President of 360 Balance & Dizziness, a specialty clinic for the evaluation and treatment of dizziness and balance disorders that includes both audiology and therapy services.
Ms. Wallace's work encompasses a wide variety of patient populations ranging from pediatrics to geriatrics, from multi-factorial balance problems to collegiate athletes post-concussion, and inner-ear disorders to neurological disorders. She continues to consult locally and nationally on the development of balance centers and medical management of vestibular disorders, including return-to-play protocols for post-concussion athletes.

Jeseka Wallace
Co-Founder, Digital Marketing

Jeseka is instrumental in driving 360 Neuro Health's growth strategy through digital marketing, programs, and business development as well as creating operational excellence across the organization.

She is a city dweller who loves to camp, backpack through the mountains, and conversate around a campfire. Jeseka placed second in storytelling in second grade and never looked back. She has a passion for content marketing. Engaging customers with practical knowledge that they can use every day.

Through her marketing experience, Jeseka has found a passion for web design. It takes less than a second for your visitors to form a first impression. Your website has the power to determine if they stay or if they go. A high-quality website is a great opportunity to make a powerful first and lasting impression.

She is a lifelong learner and recently received her Digital Marketing Professional Certificate from the McCombs School of Business at The University of Texas at Austin.
---
About 360 Balance & Dizziness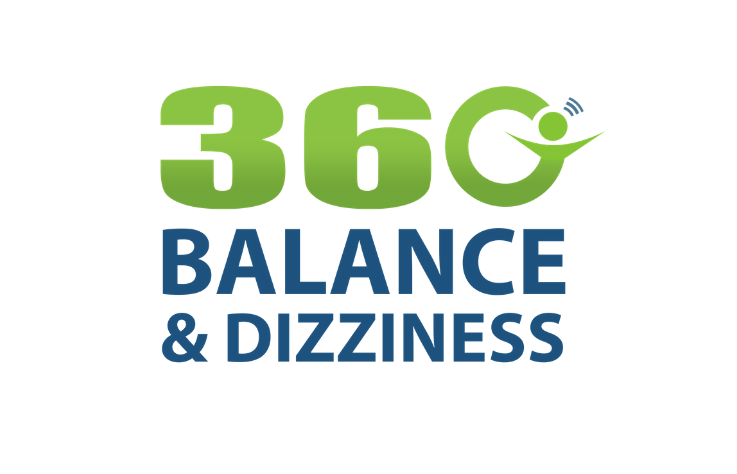 360 Balance & Dizziness Center's mission is to value every individual and meet the healthcare needs of patients and their families that suffer from dizziness, hearing and/or balance disorders.
360 Balance & Dizziness Center's person-centered care model focuses less on illness and visits and more on the whole person, along with medical and/or behavioral changes over time by treating each person uniquely in the context of their preferences, lifestyle needs, and emotional status as well as family and community support.

The center's specialized staff combines sophisticated technology with patient-centered care to provide a unique experience for those suffering from a dizziness, hearing and/or balance disorder. The providers hold certifications in our area of specialty and are also recognized nationally for not only providing but developing best practices.

---
From Trash Can to 360 Neuro Health
By Bridgett Wallace, PT, DPT
Recently, I was asked how I came to treat dizziness and balance disorders. It goes something like this…
It was 1996 and I was working in an outpatient "Day Program," which is a multidisciplinary outpatient program dedicated to re-entry into home, school/work and community for individuals who have suffered a neurological injury (e.g., head trauma, stroke, etc.). It was truly one of the greatest experiences of my life. It was there that I met a teenage girl who had just undergone surgery for brain cancer. She had dizziness and notable balance difficulties but that is not what defined her. It was her joy, her commitment, and her hope. She also wouldn't accept her symptoms being explained by the repeated response of "you're doing well, considering you just underwent major brain surgery for a large tumor." It was always followed by a sigh, maybe a slight rolling of her eyes and, an under the breath, "but I want to know why." I found myself being driven by the same question in an effort to better understand her signs and symptoms.
One Friday after our session, I was talking on the phone and noticed a brochure in the trash can about a course for dizziness and balance disorders. It was being held in Houston that very weekend. For 2 days I was overwhelmed – okay, more like several weeks – trying to process the course information. What I came home with was a manual and more questions than I had before the course. Despite the fear of it all, I had a tool…not just a means to start treating dizziness and balance disorders but the framework to seek more knowledge and understanding. Although I became increasingly interested in dizziness and balance disorders, it was an evolving field and the research was scarce. A year later, however, I met an Ears, Nose and Throat physician who wanted to work together and specialize in this patient population. I was given an opportunity to develop a Balance Center within an outpatient physical therapy center.
Sometime around 1998, I received a call from an Athletic Trainer that was concerned about an athlete who was having residual dizziness following a concussion although her cognitive testing was within acceptable limits of her baseline. And, this was no ordinary ATC, this was Tina Bonci, MS, ATC, LAT – a true pioneer. I did not know at the time what I was getting myself into but I knew one thing, Tina was determined to find answers…just as Kelly was. So, we set scheduled the athlete for a vestibular evaluation that included computerized balance, eye-head coordination and oculomotor testing. Her presentation revealed signs and symptoms consistent with someone who had suffered an inner ear infection and had not fully compensated. Based on these findings, we proceeded with a vestibular rehabilitation program. And, with the commitment of Tina, the Sports Medicine staff and the athlete, it was a program that resulted in excellent outcomes. Considering that I had worked with patients who had suffered head trauma while working in the Day Program and had solely been seeing patients with dizziness and balance disorders for the last 2 years, not only was it not a huge leap but it just made sense. There were also a growing number of studies from Kevin Guskiewicz, PhD, ATC and colleagues about changes in balance following a concussion. It was more specific vestibular testing, however, that we found to be the most correlated with this particular athlete. After reviewing relevant literature, understanding the value of implementing various vestibular tests and observing the positive results of vestibular rehabilitation post-concussion, a comprehensive program from baseline to sideline to post-injury to rehabilitation was developed. Today, the integration of these multiple components combined with anecdotal evidence from numerous patients has evolved into a comprehensive educational program known as 360 Neuro Health…an effort inspired by the late (and always great), Tina Bonci, MS, ATC, LAT.
There are still many unknowns about concussions despite that a distinction of signs and symptoms between traumatic brain injury and a concussion trace back to Dr. Rhazes who lived from 850-923 AD. Certainly, the legislative and media attention we see today is unprecedented. Fortunately, there is also an ever-increasing commitment to establishing best practice guidelines such as those seen in the Zurich 2008/12 Concussion Guidelines. Experts agree that no tool should be used in isolation. It requires an inter-disciplinary team approach centered around the client/patient whether the injury is sports related, fall related, work related, etc. We have more objective measures today (e.g., both clinical and computerized testing) to support our assessments as well as guide the rehabilitation process and provide clinicians with a variety of tools to aid them in challenging clinical decisions associated with head trauma. I am excited about the evolution of concussion management and grateful to be involved in the process. It is an opportunity to stay aware of what we know, recognize what we don't know and, above all, keep our eyes open to discover what we don't even know we don't know. The latter is of particular importance when considering that guidelines that we were using 10 years ago (such as grading a concussion) are no longer recommended. It was these guidelines, however, that created more research efforts on best practices…best practices that are an evolving process and also take into consideration that each person is unique. Once you have seen one concussion, you have seen one concussion – not only between individuals but how the same individual may respond differently to a repeat concussion(s).
So, the intent of this was to tell my story…it started with a brochure in the trash can, which has evolved into a life-long passion of learning and teaching. There are a number of individuals that have paved the way as pioneers and provided me the opportunity to have a career that is not a job but a privilege. I am forever grateful to Kelly and Tina who inspired me to take this journey and to seek answers that were out of my comfort zone. I also send out a special thanks to Robert Baloh MD, Robert Cantu MD, Helen Cohen EdD/OTR, Gaye Cronin OTD/OTR, John Epley MD, Joel Goebel MD, Kevin Guskiewicz PhD, ATC, Timothy Hain MD, Susan Herdman PhD PT, Fay Horak PhD PT, Neil Shepard PhD, Anne Shumway-Cook PhD PT, Oliver Sachs MD, James Soileau MD, Ronald Tusa MD PhD, Susan Whitney PhD PT ATC, and David Zee MD. I specifically choose these people not because they know me but from what I've learned from their work and commitment to teach others. Of course, there are countless others who have paved a direct path in my professional career (and might claim to know me). To all I am grateful, especially for loved ones and the experiences of life that will always remain my teacher as long as I keep showing up for class.
For 20+ years, I have treated thousands of patients with balance and dizziness disorders. And, for more than 15 years have been in private practice and am the owner 360 Balance & Dizziness – a physical therapy and audiology clinic in Austin, TX. I have also taught thousands of clinicians across the United States and Canada on how to treat and manage a wide variety of patient populations ranging from pediatrics to geriatrics, from multi-factorial balance problems to collegiate athletes post-concussion, and inner-ear disorders to neurological disorders.